Forestry, Wildlife, Mining, and more.
Valley Helicopters Ltd. provides a wide range of assistance to the natural resource sector to both government and private organizations alike. VHL has expertise in forest fire support, heli-logging support, tree planting, environmental & wildlife surveys and mining support.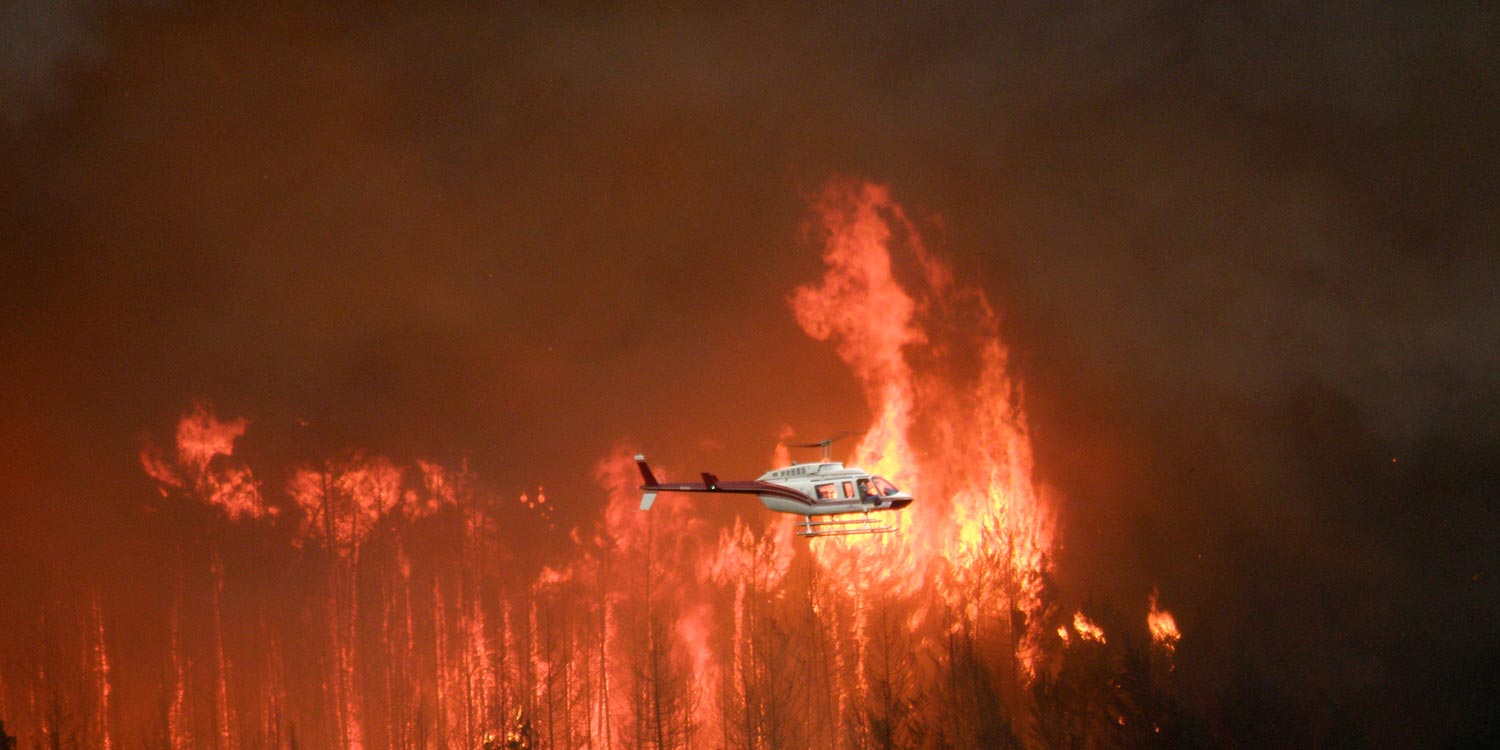 Forest Fire Support
VHL has provided firefighting services for over thirty years. Our pilots are trained in fire suppression with water bucketing, aerial ignition and crew transport. Water buckets, nets, slings and drip torch are some examples of the equipment VHL can provide.
View our complete list of specialty equipment.
Silviculture Support
VHL assists in both the growth and harvest of our forests. Environmental surveys, forest engineering support and tree planting are some examples. In addition, we also provide cone harvesting, aerial seeding & fertilizing services.
Mining Support
VHL can provide support in natural resource exploration and extraction. We understand the importance of efficiency in the mining industry. Our crew can provide drill moves & support, staking, bird towing, sediment sampling and crew moves.
Heli-Logging Support
Our crew can safely and efficiently provide heli-logging support. VHL also provides medevac support for multiple logging operations. Our aircraft are outfitted with satellite tracking, phones and are configured for EMS Medevac.
Wildlife & Fisheries Surveys
---
Wildlife Surveys
Valley Helicopters works closely with government officials and aboriginal communities to provide aerial patrol services for fish & net counts, as well as angler surveys. Our fleet can be modified with fixed floats, to provide safe and effective flights for patrol and enforcement services.
Wildlife Capture
VHL will work with specialists for wildlife capture and tracking. We work with wildlife net gunning professionals to provide a productive and successful capture – one in which all personnel remain safe and the animals are caught in the shortest time possible, thus creating the least amount of stress.